About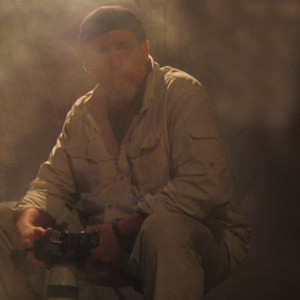 I love talking photography, wine, food, and travel, so let's pour a glass of wine and talk.
I have been shooting professionally for over two decades. My images range from the total fantasy images to depictions of the beautiful women next door I feel like they have a unique sense of sensuality and style.
During the 15 years of shooting fashion, my work was published in all the major fashion magazines including Elle, Cosmopolitan, and Vogue. Since the early 90's I have chosen to focus primarily on Glamour/Pinup, in this realm Mystique Magazine is where I have established and pursued my unique vision of women, creating one of the classiest magazines of beautiful women in the world. My fashion background, lighting, excellent rapport with talent, and ability to create powerful images outside of the normal expectations have truly set Mystique and my images apart.
My work has also been published in Penthouse, Playboy, Qui, many other glamour magazines and in hundreds of calendars. I have had 12 tabletop books published to date. My images have won numerous worldwide awards.
I have produced and directed over 350 shows for Playboy TV, InDemand, and Pay Per View channels.
I love to teach and share my joy of shooting beautiful images of women. I hold workshops and seminars all over the world and have produced an educational DVD series on lighting and production.
Workshops
I refuse to teach formulas.
Not only will I teach you how to do something, but more importantly I'll explain why it works. You'll learn valuable skills that will enable you to problem solve in typical shooting situations. You will then have the tools to light and create your ideas.
"The best teachers are one-fourth preparation and three-fourths theater." I have been told that I fit into that group. I try to teach and make it fun. My goal is to impart a ton of knowledge to my students, as well as share my love and passion for photography. I don't want to create clones, instead I want to help fashion creative thinking photographers.
Are you interested in stepping out of the box and into my wild and wonderful world? If you want to take control of your photography, master lighting, and gain confidence working with models, then my workshops are for you.
Email me for questions or additional information:
workshops08@markdaughn.com
Types of Workshops
Testimonials
Upcoming Workshops 
About Workshops
Contact
To  book a shoot or inquire about workshops:
Mobile: 512-695-9486  Email: mark@markdaughn.com